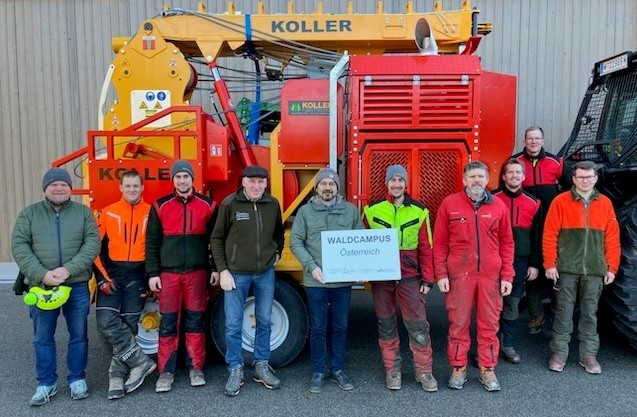 As a competence center for the forest, the FAST Traunkirchen provides forestry training with a high degree of practical relevance.
We are extremely pleased that future cable crane training courses will be held with KOLLER machines. In the future, the K307 with Ecko Flex will be the ideal combination for cable crane training at FAST Traunkirchen.
We would like to thank FAST Traunkirchen for the confidence in us and wish all participants success and safe working with the KOLLER forest machines.