Company First Aid Training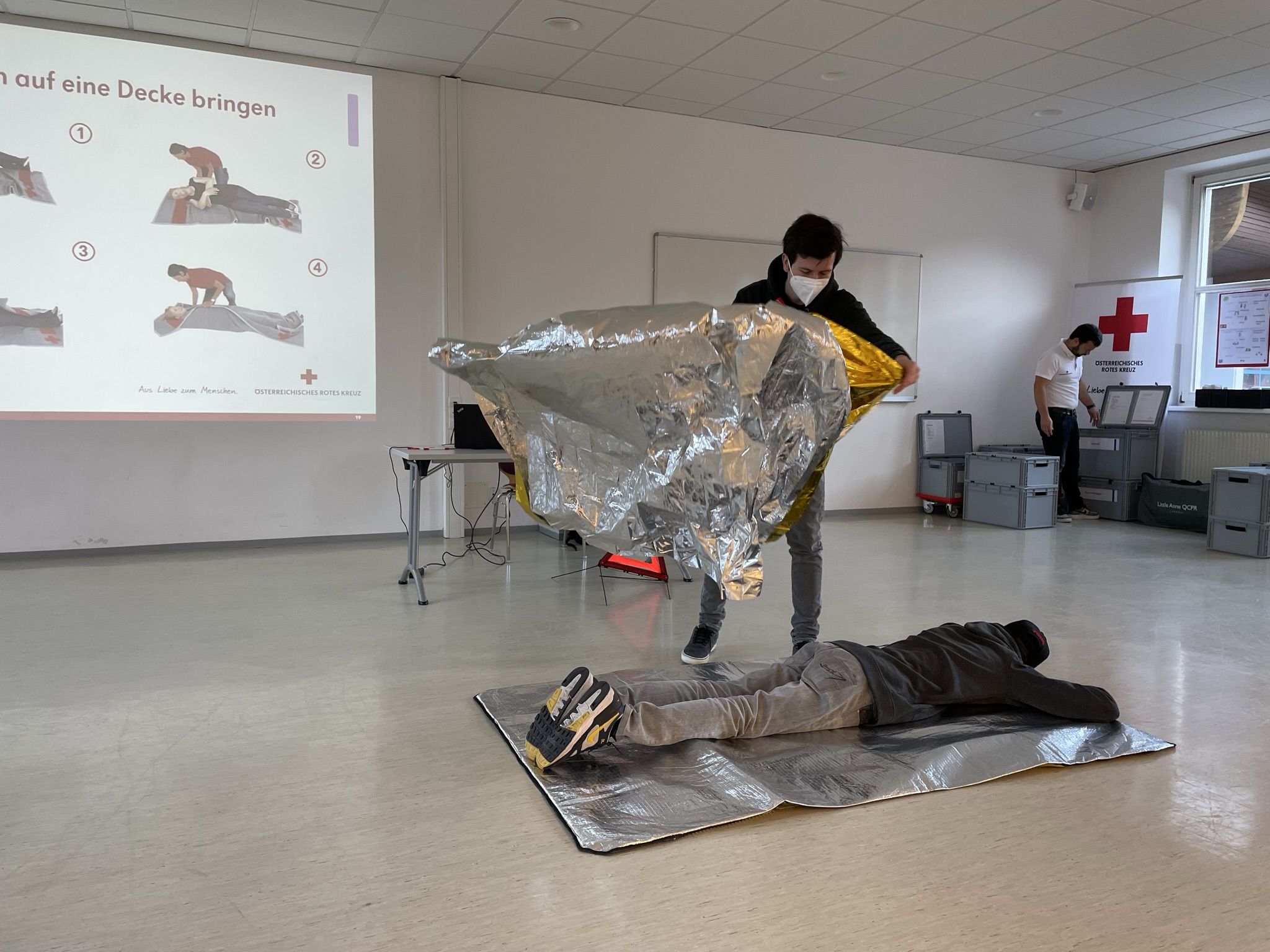 Accident prevention, first aid basics, motionless emergency patients, wounds, acute emergencies as well as bone and joint injuries - Koller Forsttechnik employees were comprehensively trained on all these topics during a 16-hour basic first aid course for company first aiders on October 22 and 23 at the Austrian Red Cross in Kufstein. Whether in leisure time or at work, Philipp Ellinger from the Red Cross conveyed extensive possibilities and measures of assistance in case of accidents and illnesses as well as frequent causes of accidents and their preventive avoidance. After many practical exercises, for example in the areas of lateral recovery, resuscitation, application of bandages and making emergency calls, the employees of Koller Forsttechnik were presented with the course certificate.
We would like to thank Philipp and the team of the Austrian Red Cross in Kufstein for the great organizational support and the entertaining course!